Stellar Cloud
Light-speed fast epic KVM Cloud VPS
Powered by latest EPYC AMD, DDR4 ECC RAM and ultra-fast NVMe!
We accept

...
Support of

...
and many more!
and many more!
We offer You
24/7 Lightspeed Support
We will answer your tickets and emails within 15 minutes.
Try our live chat option for a real-time experience.
Fastest support in the region. Check our SLA options for more details.
Flexible control
Our services have full administrative control access.
Remote Console IPKVM, VNC access with ability to switch power, reinstall OS, debug a kernel panic or faulty driver, setup email/SNMP alerts.
Need to delegate? Add more users with different roles and access restrictions.
Privacy Aware
We respect our client's privacy and confidentiality.
Our services are imbued with high-level security.
We offer full support of privacy-concerned netizens and security technologies like SSL, VPN, Tor, i2p, P2P, Bitcoin.
High-tech service
We use latest bleeding-edge tech combined with proven stable methods, algorithms and hardware to provide you with the best of both worlds.
No worries about your data security - no worries about your service flexibility and control.
No forced contracts
We do not tie you up with a year-long legal tape unless you want us to.
Price is fixed for the whole period no matter what.
We are loyal to our clients
Like the freedom of monthly payments? You can count on it.
Lucrative affiliate program
We know that sharing is caring.
Our affiliate program is the best and most profitable in the region.
Earn 15% from each non-sale server and 25% from each VPS and get €10 on your account immediately.
Register in our clients area and start selling now.
Strong guarantees
We guarantee your system setup within 1 hour
as well as 6-hour service hardware repair.
If it happens that you are not satisfied with our service we offer
7-day money-back guarantee no questions asked.
We know when to let it go.
Free IP addresses
Each network-enabled dedicated service receives free IPv4/32 and IPv6/64 in accordance to RIPE specifications.
Need more? Add them during order or upgrade later when you need to scale.
After all it's only €2 per additional IPv4/32.
Hassle-free setup
Simply put OS reinstall and setup is free.
Request to reinstall the OS or install a new one through support and relax. Your system will be fully ready within 50 minutes. Need a control panel?
We offer free and paid control panels from proven industry leaders!
Smart complaint handling
In our time abuse complaints can become an abuse on its own.
Don't worry we know how to handle this. We understand our clients and give up to 72 hours to resolve issues. Abuse complaint process is regulated in Hungary and we strictly follow the letter of law.
Thanks to this no illegal claims will reach you.
Stellar network reliability and diversity
Experience our state of the art 180+ gbps network with
2N+1 redundancy and up to 99.995% SLA for all your business needs.
Each service can be upgraded up to a 10 gbps
dedicated bandwidth connection.
Extremely secure facility
Our datacenter is a Tier-3+ 24/7 heavily guarded CCTV operated fortress with ISO:9001;27001;16001;14001 certifications.
Check-points are put at all access points to the buildings and keycards are required to access any vital infrastructure parts.
Did we mention that it is a NATO certified facility?
Intelligent firewall
DDoS Protection of up to 10Gbps is always there to secure all of our clients. Advanced DDoS protection of up to 40Gbps and Layer 3 firewall can always be added to your order or active service with a few clicks.
Experienced staff
Our team has more than 15 years of experience in the field.
Need a custom solution? Want to run your own private cloud? Your business site needs network security or speed optimization?
Just order an administrative package and we will guide you through the process.
Who We Are
ServerAstra is an NSP project started in 2006. Our main goal is to provide high-quality services with flexible price and upgrades.
Founded as a division of Azar-A Ltd. in March 2011 within 4 years the project became the main direction of the company and it was decided to rename Azar-A to ServerAstra in 2015.
Thanks to our clients, within several years we came to represent a significant market share and are continuing our expansive growth.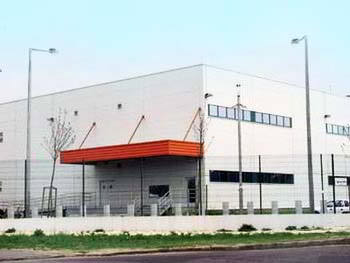 How We Perform
Our upstream connections feature peering with: Deutsche Telekom (transit & peering), TeliaSonera (transit & peering), INIT7, Verizon, Hurricane Electric, Level3, Cogent, Tiscali, RETN, NTT Communications, CTBC Telekom, TATA Communications, Abovenet, Sprint, Qwest, Savvis, AOL, AT&T, DE-CIX, AMS-IX, BIX, SIX, VIX & many more.
Company name: ServerAstra Kft.
Official Seat: Hungary, 1158 Budapest, Petrence ú. 66.
VAT ID: HU13791173
Registration ID: 01-09-873403
NOC phone: +36 30 5020221
Test IP: 91.219.236.2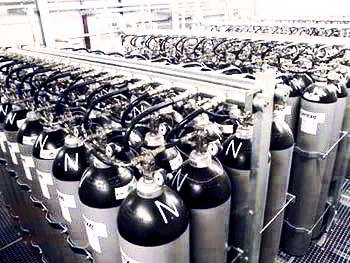 Our Clients
Wow! This was a very helpful experience. I'm glad I found you guys. Will recommend you asap!
I honestly feel like a respected and well looked after customer when dealing with the ServerAstra team.
This is amazing! The hoster I'm talking about is Serverastra. They offer a virtual private server with 100Mbit unmetered network traffic for ~15$. Fifteen bucks per month. Guys, everyone can afford that! No more excuses.